The Rosario Islands are formed of 23 separate coral Islands. It´s one of the 46 Natural National Parks of Colombia, created to protect one of the most important coral reefs of the Caribbean Colombian Coast.
This marine habitat creates one of the most diverse and richest marine ecosystems in Colombia. The Park has an extension of 120.000 marine and land hectares, and is associated with marine pastures, mangroves and the numerous species of algae and animals that have their habitats in the area, all of which feed the numerous corals and fish life that inhabit the reefs.
The Rosario Islands are approximately at one hour ride from Cartagena in motor boats. The route from Cartagena takes you through the Bahia de Cartagena and into the open sea through the Bocachica strait, and passing between the Colonial forts of Bateria de San Jose and Fuerte de San Fernando.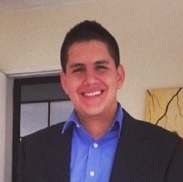 Contact Andres Mesa.
One of our Destination Specialists to begin your tailor-made trip.
Suggested activiy for your trip in Colombia.
Pink dolphins lake in the Amazon
Get into a short boat ride through the mangrove canal and you will enter into the open water of Lake Tarapoto. Around the lake you will have the opportunity to spot Pink Amazon river dolphins, Caiman, and maybe even Anacondas. This section of the tour will allow you to appreciate some of the regions wildlife.

-->

Colombia57 Tours Travel & Logistics Ltda.