The oldest Colonial city in the continental Americas, Santa Marta is famous for its laid back atmosphere, plentiful beaches and privileged geographical location with the Sierra Nevada, the World's highest coastal mountain range, rising up from behind the city. Located close by, the Tayrona National Park is one of the jewels in Colombia's crown, where the jungle meets the Caribbean Sea and the beaches are wild and natural.
Simon Bolivar, the famous South American liberator died in Santa Marta at La Quinta de San Pedro, and the historic colonial centre is undergoing a transformation that has reinvigorated the character of this beautiful and enchanting Colombian city with its stunning white Cathedral, Gold Musuem pretty seafront where the fun loving samarios love to stroll as the sun sets over the bay. Santa Marta has also recently seen the opening of stylish boutique hotels and restaurants.
Taganga, a small relaxed fishing village, is a more relaxed alternative to the city and Rodadero and Bello Horizonte are small beach resorts with full section of hotels, bars and restaurants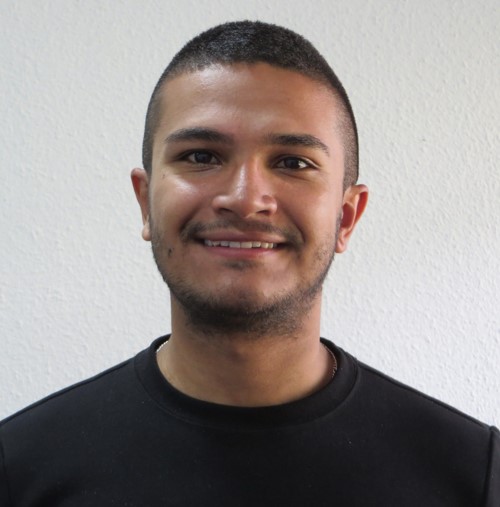 Contact James Gallego.
One of our Senior Destionation Specialists & Sales Mannager to begin your tailor-made trip.
Suggested activiy for your trip in Colombia.
Visit 3 famous places of Villa de Leyva.
During this excursion will be the Pozos Azules; this mineral enriched lagoon with its vibrant turquoise waters. Drive through the desert like terrain towards The fossil. This 120 million year old 12 meter Kronosaurus fossil is on show in a small palaeontology museum with other artefacts that have been found. From the museum you will continue your journey towards the Astrological site of El Infiernito.

-->

Colombia57 Tours Travel & Logistics Ltda.