Cruise Group Handling Services
Colombia57 operates in the ports of Santa Marta, Cartagena de Indias, San Andres and Providencia in the Caribbean, Nuqui & Bahia Solano on the Pacific Coast and Leticia and Puerto Narino on the River Amazon.

Working with trusted, reliable and professional local suppliers Colombia57 offers a full range of shore experiences to Cruise lines, offering fresh innovative ideas that showcase the best of Colombia and providing an excellent level of service:
Tailor Made Destination Tours
Exclusive Shore Events
Activity & Adventure Experiences
Ecotourism options
Educational & Skills learning
Volunteer Tourism Opportunities
Music & Literature Themes
Colombian Cuisine
Extended Overland Programs
Itinerary planning
We also offer:
Colombia Concierge Service for bespoke individual guest requirements. Hotel Booking Service for Guests, Crew and employees. Product tutorials to cruise lines. Meet & Assist, Transfers and Check-in services for Turnaround Operations. Colombia57 has full Public Liability Insurance cover, works proactively with all suppliers on health and safety issues and is fully engaged with port and local authorities to deliver a superior operation.
For more information please contact: Brendan Rayment at: brendan@colombia57.com
Tel: Office + 57 6 886 8050. Mob: + 57 314 613 7915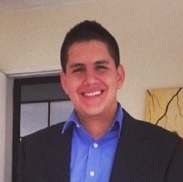 Contact Andres Mesa.
One of our Destination Specialists to begin your tailor-made trip.
Suggested activiy for your trip in Colombia.
Visit 3 famous places of Villa de Leyva.
During this excursion will be the Pozos Azules; this mineral enriched lagoon with its vibrant turquoise waters. Drive through the desert like terrain towards The fossil. This 120 million year old 12 meter Kronosaurus fossil is on show in a small palaeontology museum with other artefacts that have been found. From the museum you will continue your journey towards the Astrological site of El Infiernito.

-->

Colombia57 Tours Travel & Logistics Ltda.